Flaman Grain Systems Service Department
Home/
Flaman Grain Systems Service Department
Book Your Service
1-306-986-9303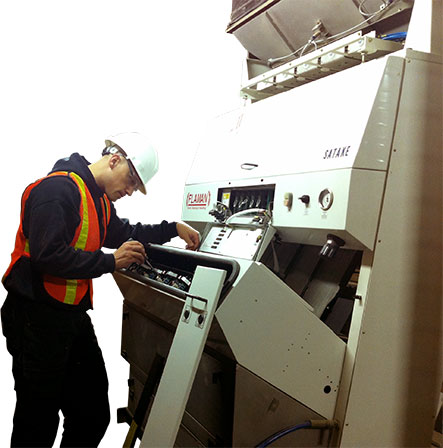 At Flaman, we know grain cleaning. Our staff is very experienced and ready to help. We have more than 45 combined years of experience in the grain cleaning industry. That's experience you can trust. And we have the products and solutions for all your cleaning needs. We keep lots of cleaners in stock, so there's no need to wait. Flaman also houses Western Canada's largest inventory of perforated material – whatever size or type of screen you need, we can make it.
Our customer relationship doesn't end with a sale. We service what we sell and have a dedicated service team and large inventory of parts to help you out.
With service crews available, we have what it takes to get you from start to finish so that you can be handling your material in no time.
Colour Sorter Technicians
Cleaner Overhauls
Plant Installs
Elevator Repairs
Call Us Today!
Service, Install & Maintenance Crews Are Available.
Testimonials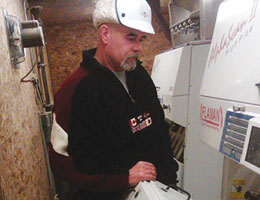 For excellent service and support
"Providence Grain Solutions is a successful, dynamic, and innovative locally owned grain and crop input company that has been in business since 2002. Our grain handling operations clean, dry and blend grain to meet regulatory standards and customer specifications. In 2010 we identified a need to improve the quality of wheat we were shipping. This required adding some cutting edge equipment, which led us to Flaman Sales. After purchasing our first colour sorter from them we found the service and support to be excellent. We decided to add a second colour sorter the following year and immediately turned to Flaman to supply it. They were once again reliable, competitive and genuinely concerned with our operation. We will consider Flaman for any of our future projects."
Rick Gregg, VP of Operations - Providence Grain Solutions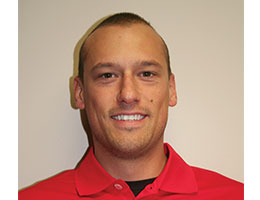 Committed to Service
My name is Sheldon Ball and I've worked with Flaman in the Grain Cleaning division for almost a year. I am a colour sorter field service technician. One of the most exciting machines available for grain cleaning (in my opinion) is the colour sorter. The colour sorter has been around since the 1950s but with the speed of technology today, companies like Satake are able to manufacture machines that sort very efficiently and fast. Our workhorse of the prairies is the Satake Alpha Scan II High Flow, which is capable of sorting wheat at up to 25 tonnes per hour! We also sell and service a full color spectrum sorter called the Evolution, which is capable of sorting any defect the human eye can detect. I said before that I work with Flaman, not for Flaman. This is because of the truly collaborate effort of all the employees here who commit to customer service. We all work as a team, and play as friends, which makes Flaman a very rewarding place to work. I truly love solving problems and I enjoy meeting all our customers in the field across the prairies.
Sheldon Ball - Field Service Technician