Early season utilization: Increase the grade of your grain with a NECO Grain Dryer
As harvest is well underway in most areas of the province, many producers are utilizing their grain dryers early on this season and increasing the available window to combine. Some farmers have even noticed increases in their durum quality as their grade improves after drying.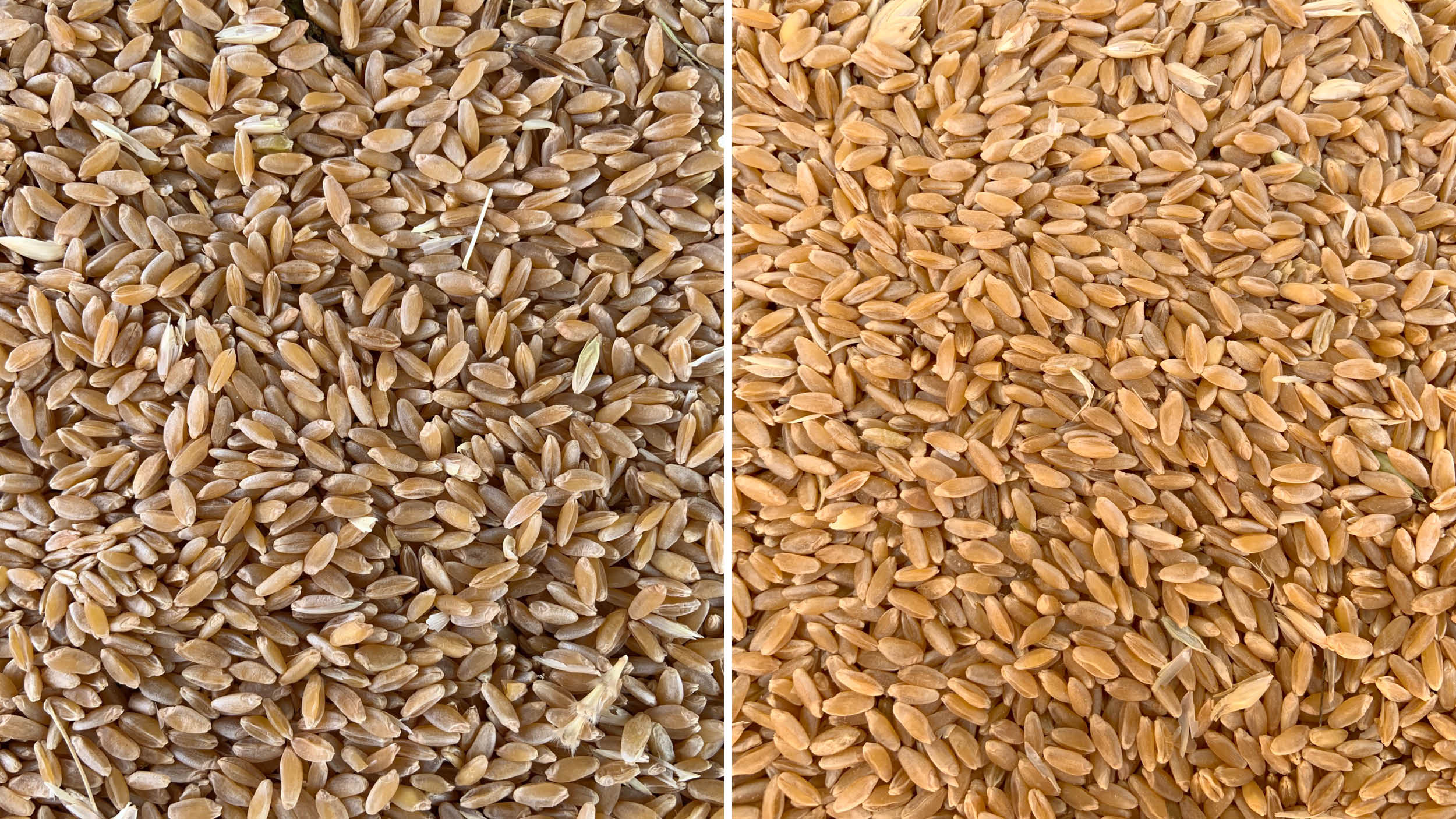 20% moisture durum before going into the NECO grain dryer (left) and 14.5% moisture durum after being dried (right)
Nolan Gettis, a farmer in central Saskatchewan, discusses how his NECO Grain Dryer has improved his operation:

"Two years ago, I would have been waiting to combine saying, 'It's getting close'. Right now, I'm full on harvesting because I have this dryer as a tool. I'm not waiting to use it. I'm literally taking off 20% durum and it's coming out dry and just shining. It's amazing how much better this durum looks once it comes out of that dryer. When you have a crop of unicorn #1 amber durum, you've gotta go get it.

I'd have to say the biggest benefit of this NECO dryer is that we've taken on more acres this year and I've already conquered that land without buying another combine. I have three bins on the go; a dry bin, an aeration bin, and the dryer. It's a total harvest management tool."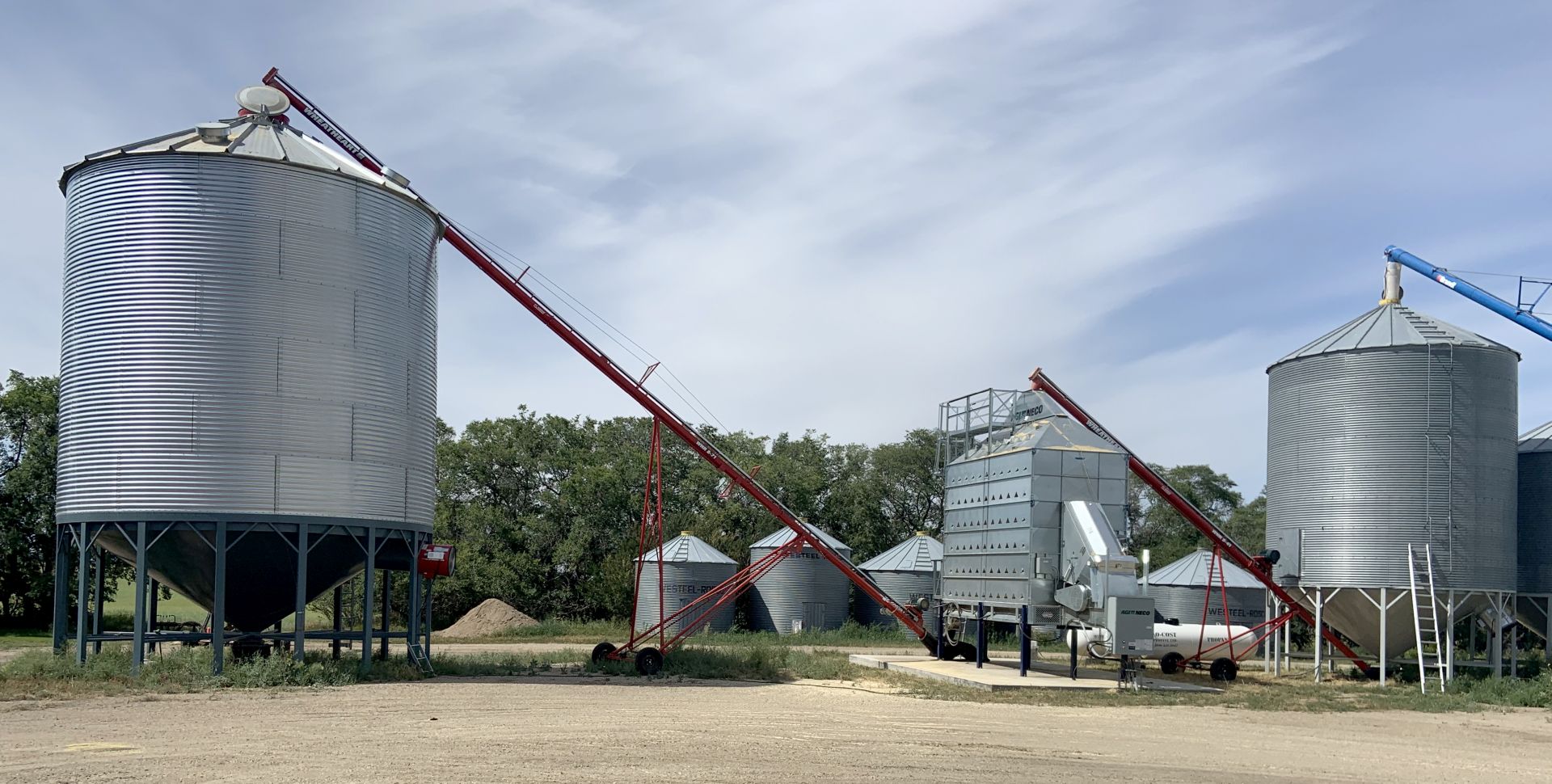 Nolan's grain drying setup in Semans, SK

Mixed flow dryers reduce the risk of crop damage, resulting in higher test weights. This drying process helps mature the kernels and brings out the rich colour evenly, producing higher quality grain with more consistent results. This dramatic difference in quality increases profitability and improves yield.
It's not too late – contact us to book your dryer install with Flaman today.

-----
For more information on our grain handling and grain drying solutions, talk to one of our agriculture specialists at your nearest Flaman location.