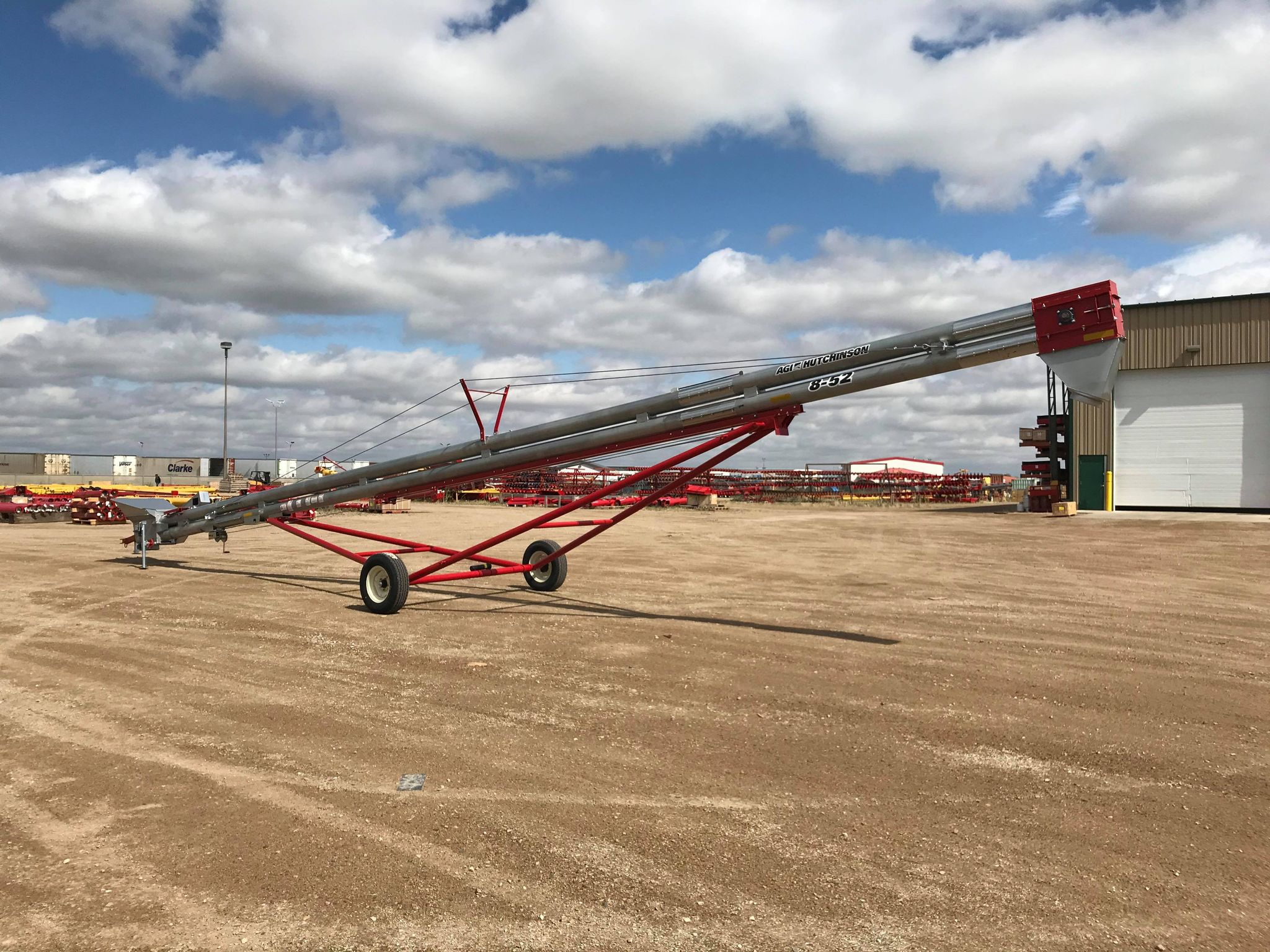 The
AGI Hutchinson Double Run Chain Conveyor
is a brand new product to the
Flaman lineup
. It is built in Western Canada with the prairie farmer in mind. Manufactured at AGI's plant in Swift Current, SK, it is designed to handle delicate crops grown on the prairies, like pulses, far more gently than an auger would.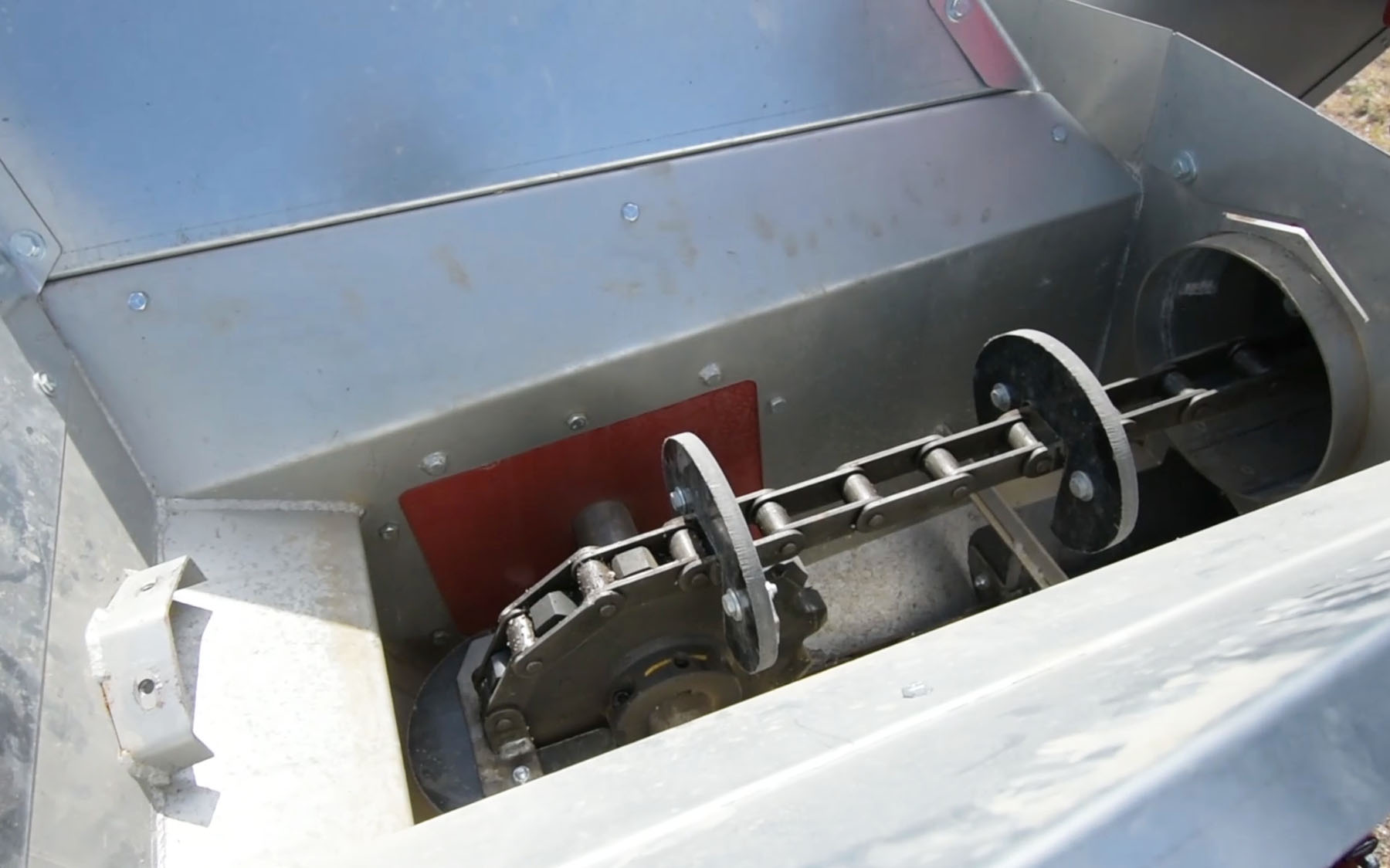 The UHMW plastic paddles gently convey grain
Maneuverable in Tight Spaces:
Modeled after the clean grain elevator on your combine, its UHMW plastic paddles convey crops to your bin in a gentle manner. A huge benefit of this is the ability to operate at full capacity from nearly any angle, fitting into tighter spaces.
Another feature of the Double Run is the easy to use swivel arc kit, which makes the unit highly portable around the yard. You can move it from bin to bin or dryer, by simply swapping a few pins.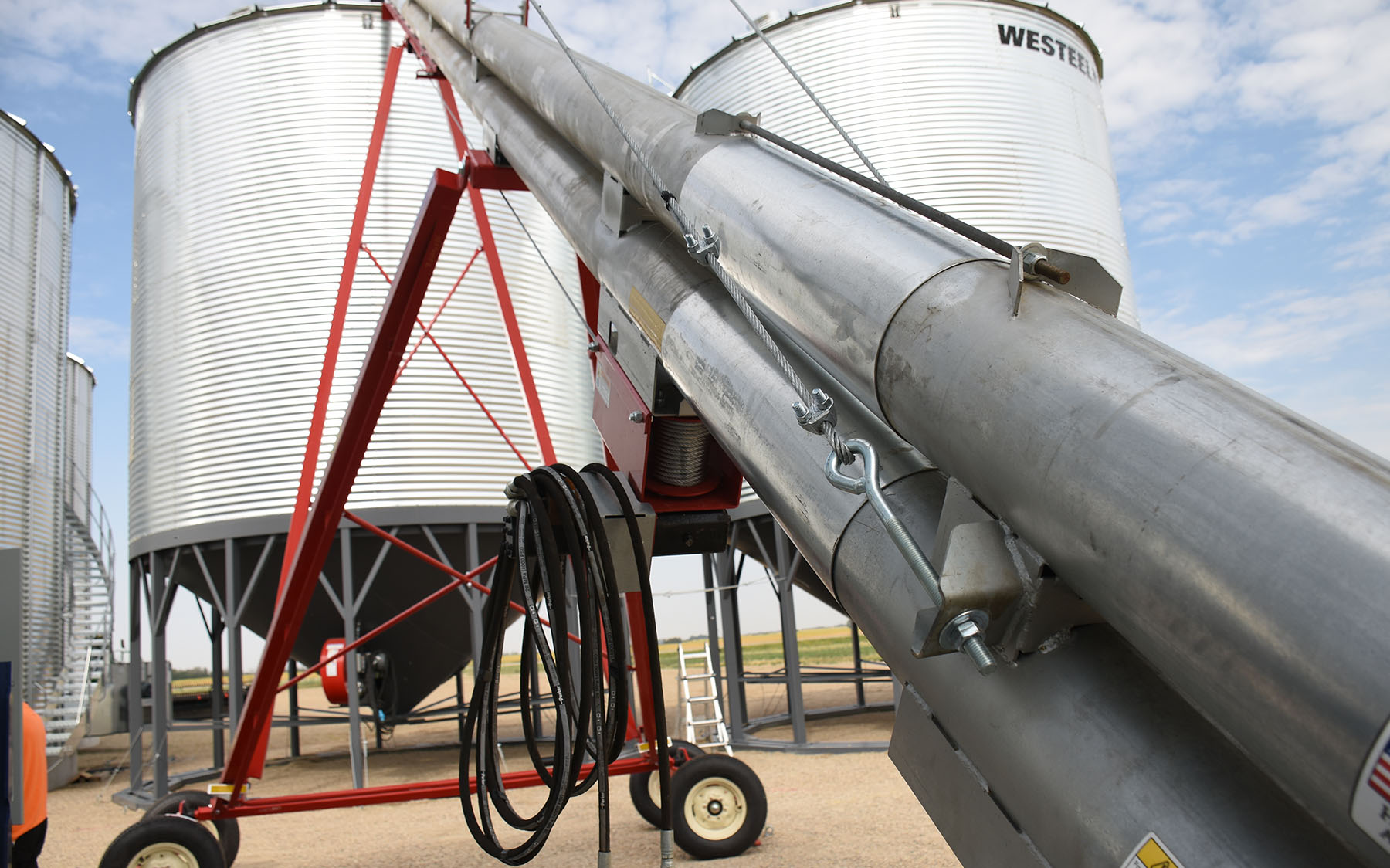 The swivel arc kit allows for easy maneuverability
Low Power Requirements:
While the Double Run is powerful in getting your grain into the bin, it has a low horsepower requirement compared to alternative grain handling equipment. As an example, 8" model with a length of 82' requires just 18 HP at a 45° angle (see chart below). These units are available with an electric motor or PTO drive, giving you plenty of power options.

Proven Reliability & Longevity:
We all know an unreliable auger can be a huge problem for your operation at harvest time. The Double Run was designed as a solution to this problem. The chain conveyor requires less maintenance and has more longevity than your typical auger. Keep the chain running straight and tensioned properly, and these units will just run. And run. And run.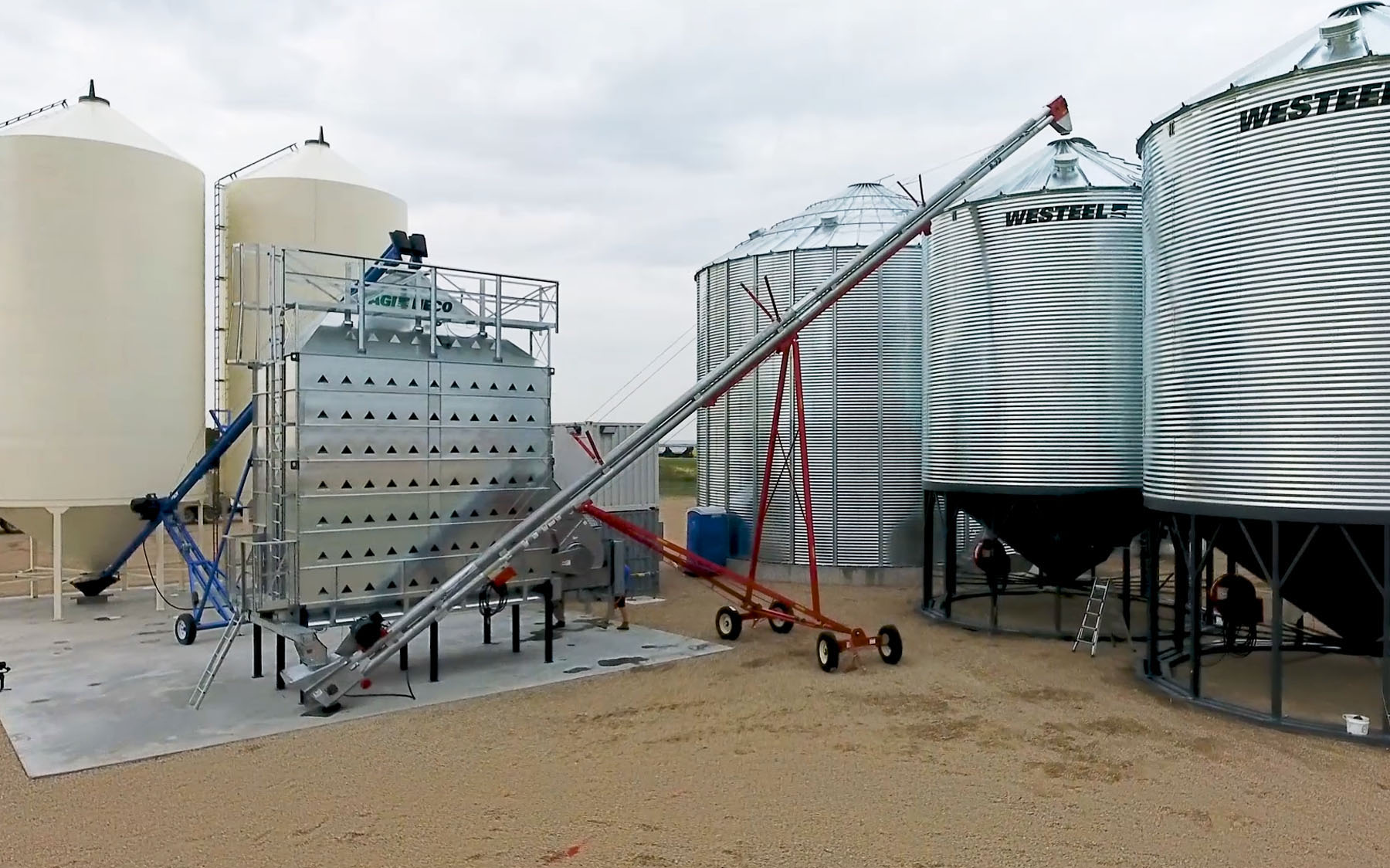 Travis Frey of AGI walks us through exactly what makes this unit different:
The Double run comes in lengths of up to 82' on the 8" and 10" models, with up to 4,000 BPH capacity on the 8" and 6,000 BPH on the 10". It is also available in a 12" model, which has a 10,000 BPH capacity and lengths up to 130'.
---
Stop by
your local Flaman Ag store
or
give us a call
for more information on this unit.
The newest technology being brought to the Canadian agriculture industry has benefits for everyone. BoMill, a Swedish company, offers a management solution to the fusarium problem that's been a growing concern in Western Canada. The BoMill TriQ is a grain sorter that sorts wheat, durum, and barley by protein, vitreousness, and fusarium. Sheldon Ball, the sorter specialist at Flaman, says, "It's the only product we're aware of that sorts individual kernels by fusarium." BoMill increases the accuracy of other processes by analyzing the chemical make-up of kernels, not just the colour, and it does it by individual kernel, instead of in a batch.

WHY BOTHER?
FUSARIUM
Fusarium is a fungus that produces mycotoxins during the infection process. Mycotoxins are toxic and are not destroyed during processing such as milling, baking, malting, or ethanol production.* The BoMill TriQ grain quality sorter will sort the yields and improve the quality for a top selling dollar. More importantly, the sorted yield will be a safer product for final consumption.

VITREOUSNESS
The TriQ is also an excellent tool to clean grain for seed. Its patented technology (read about the NIT below) analyzes the ability a kernel has for germination, or its vitreousness. By setting a fraction to sort by vitreousness, you can get a yield that is 100% capable of germination. Talk about bumper crop potential!

HOW IT'S DONE – FEATURES OF THE BOMILL TRIQ
NIT Technology
NIT (Near Infrared Transmission) Technology is a patented sensory system that utilizes infrared light to test the chemical make up of a kernel. This new technology, found only in the BoMill IQ and TriQ products, allows kernels to be sorted according to their germination capabilities (vitreousness), fusarium, and protein content. This technology is capable of yielded a 100% vitreous output, which translates to guaranteed better yield if used for seed. It also means healthier product for consumption by people and animals.

Individual Kernel Analysis
Although other machines exist that focus on individual kernel sorting, such as color sorting, this is the first machine that sorts individual kernels by fusarium. Other methods will take a batch of grain and sort by weight, making heavier and lighter kernels separate to the top and bottom. This is a good method, however the individual kernel analysis yields a higher accuracy.

Wireless Monitoring
The graphical user interface makes it possible to control the sorting using any device with a browser, such as a PC, tablet, or smartphone. Due to its user-friendly design, it makes the training sessions intuitive and time efficient.

WHERE CAN YOU LEARN MORE?
Flaman Grain Cleaning is the licensed dealer in Canada for BoMill's grain sorters. "With Flaman as our Distributor in Canada we will have a strong partner," says Karin Wehlin, CEO BoMill AB. "Flaman's long presence in the grain cleaning market and know-how as well as established service organization is important for our future". You can contact one of Flaman's staff members to get more information by email or by calling 1-888-435-2626. You can also visit the product page for the BoMill TriQ and IQ products.

*Website: https://www.agriculture.gov.sk.ca/fusarium-head-blight
...
Posted by Flaman on Mar 25, 2015 in New Products
Tagged Grain Cleaning, Fusarium, Grain Sorting, Bomill, TriQ, Wheat Cleaning, Durum, Barley, Optical Sorting,